masonbryant - the multi award winning
sales and lettings agents
masonbryant are a well established and independent, family run sales and lettings agency with two prime office locations and offering experience in the eastbourne, pevensey bay and surrounding areas. masonbryant offer simple, good old fashioned, honest, professional and exceptional customer service. kay and katy believe that just being good at what we do is not enough, our services must be better than the competitors and therefore we always go that extra mile for every client. our vision for the business has always been 'customer service first'.
as masonbryant sales and lettings agency celebrates it's 10 year anniversary the dedication and hard work of katy tsigarides, kay smith and their teams continue to be being truly recognised by the industry and local community. they have now been awarded or shortlisted for the following awards in 2018 and 2019!
more radio east sussex awards 2019
masonbryant wins – best business
on friday 26th of july 2019 more radio hosted the east sussex awards at the cooden beach hotel, to recognise some of the county's most amazing people and organisations.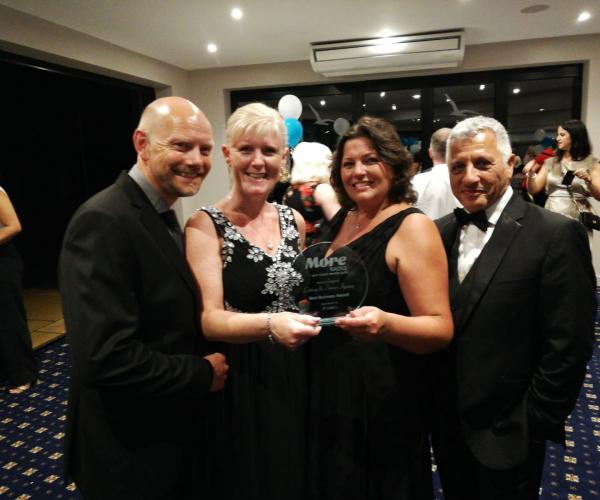 ---
sme news - uk enterprise awards
masonbryant wins – best Independent sales & lettings agency 2019 - east sussex
about the sme awards:
'for its third year, se news are delighted to present to you the annual uk enterprise awards proudly encompassing a multitude of exciting and vibrant business industries from all across the united kingdom'
---
women in business awards 2019 (east sussex)
we were very proud and pleased to have been finalists in the following categories:
medium business of the year
employer of the year
---
the 'oscars' of property – the negotiator awards
the negotiator awards 2018, we made the shortlist! we were so delighted and excited to see masonbryant on the shortlist in three categories! the negotiator awards are organised by the residential property industry's only trade magazine, the negotiator. the award programme has led the field in the celebration of excellence in the residential property agency sector for 12 years and, with 16 highly experienced judges, only the best agencies and suppliers are announced as the winners. it is the true 'oscars of agency'. this year the judging took place on 4th september at the royal automobile club, pall mall, london where the shortlist was decided by a carefully selected panel of judges, all leaders in their field, with observers from the negotiator. the negotiator awards 2018, attracted many hundreds of entries – an astonishing 53 per cent uplift on 2017! so it is even more exciting to be advised that we had made it to the shortlist! we were shortlisted in:
estate agency of the year (2-5 branches)
lettings agency of the year (2-5 branches)
regional – south east category
sadly we didn't win on this occasion but were very proud to have been shortlisted for a national award!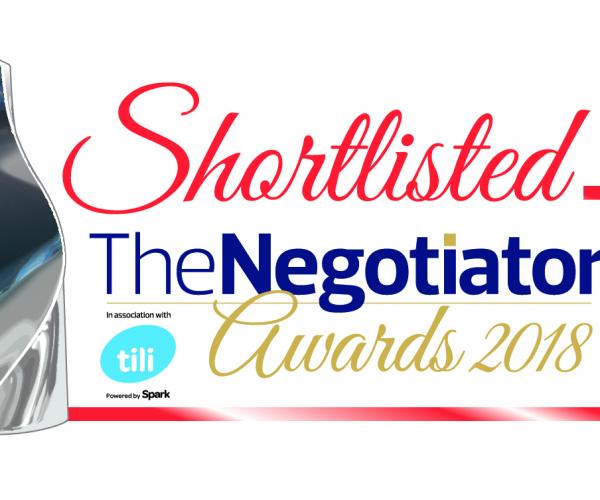 ---
east sussex women in business awards
masonbryant - small business of the year 2018
about the women in business awards:
"blaise tapp, the herald communities content editor, took to the stage and welcomed guests at the beginning of the event. he said, "in the space of just a few years, this event has become recognised as one of the most important in eastbourne's business calendar. tonight we will reveal the names of those women who are at the top of their game and who have given our wonderful county its reputation as home to some of the best female-led businesses in the uk."
some photos courtesy of eastbourne herald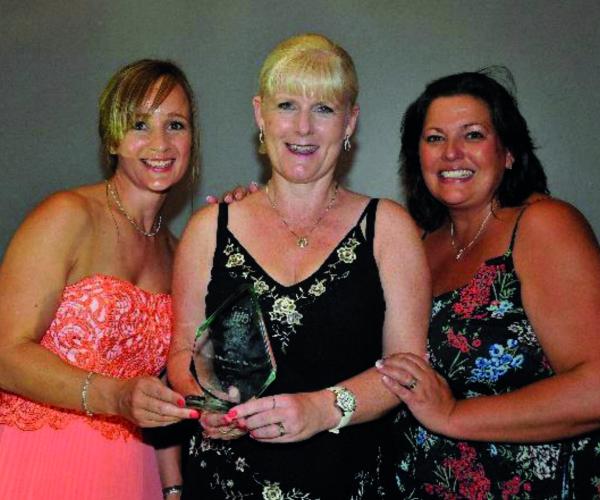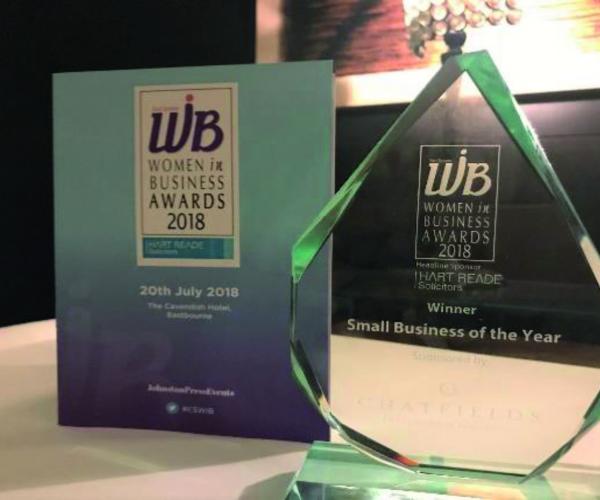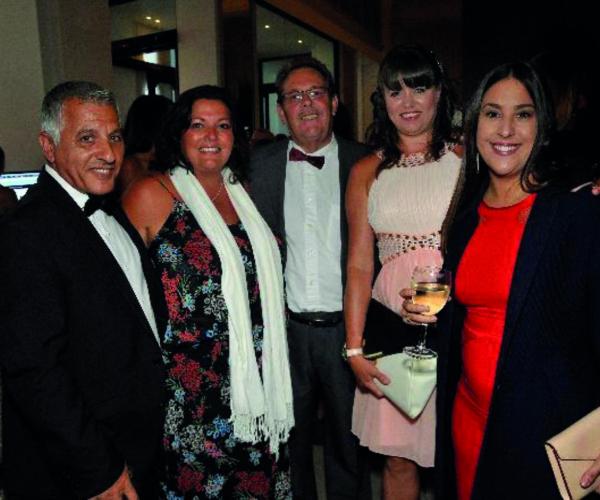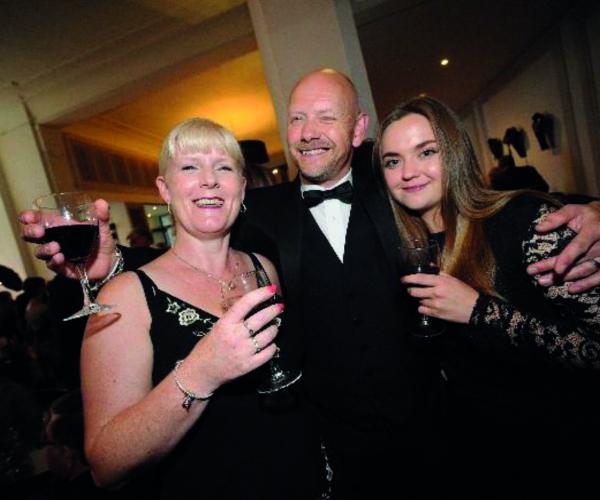 ---
the british property awards
the annual british property awards celebrate the best estate and letting agents across the uk – and we are thrilled to have been recognised as the best estate agent in eastbourne (2018) and best letting agent in eastbourne (2018-2019) giving us two awards for the bn20 & bn21 area. we're over the moon to have been acknowledged as leading the way in successfully letting and selling properties, whilst continuously providing excellent customer service to our clients in eastbourne and the surrounding areas.

about the british property awards:

 "our mission at the british property awards is to highlight and reward excellence within the uk residential property sector at a local level. we consider a broad spectrum of criteria during the judging process, criteria which often goes unseen by clients, taking a purposeful step away from the traditional model of merely relying on client reviews from successful sales. in total we judge agencies against a set of 25 criteria, with each criteria being weighted differently. we believe that we provide the most comprehensive awards in the sector. our team of experts painstakingly judge all agencies which meet basic criteria within a given town, before judging which agency has performed outstandingly. if there are no agencies within a given town who meet our minimum threshold then we will not attribute an award for that said town. we believe that awards should be judged on a local level to provide members of the public an oversight of their local market. another core belief is the need for substantial market inclusion, the most deserving agencies may not be commended if they do not enter other awards, thus less deserving agencies could be then awarded. the british property awards aims to tackle these issues, providing a more useful award for both estate agents and consumers alike".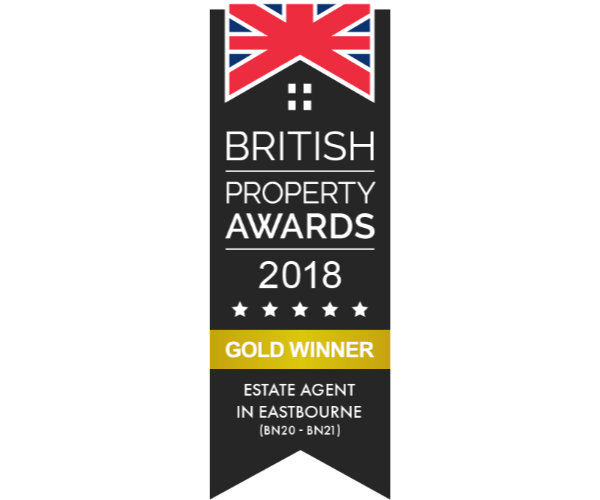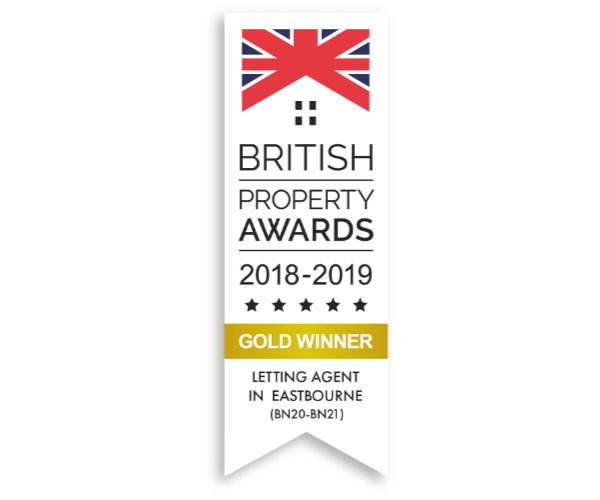 ---
sme 2018 uk enterprise awards
best estate agent 2018 - east sussex

about the sme awards:

"through this dedicated awards programme, we aim to shine a light on the very best small and medium enterprises. this includes the hard-working individuals driving them to success, from across a diverse range of sectors".
---
sme 2018 business elite awards
eastbourne's leading independent estate agency of the year about the sme elite awards: 'we have launched our 2018 business elite program, in order to celebrate those enterprises who consistently provide the best services and products for their clients, allowing them to stand out within their representative fields'. 'our business elite program is formulated on the back of months of qualitative and quantitative research undertaken by our in-house research team here at the publication. this tried and tested method ensures that all of our representatives are awarded on strictly a merit basis, rather than on popularity and provides us with the chance to reward and promote talent on a truly global platform'.
---
build magazine 2018 real estate and property awards
best sales & lettings agency 2018 sussex

about build:

'published quarterly, build endeavours to bring you the latest need-to-know content and updates from across the global construction and property industries'. 'keeping pace with a vast array of ever-changing sectors thanks to regular c ontributions from some of the world's foremost construction, design and real estate experts and firms, build is home to the very best news, features and comment from the people and institutions in the know. taking in everything from the latest products and techniques, to up-to-the-minute design trends and industry-moulding regulations, build should be the first port of call for any construction or property
---
business women excellence awards – sussex 2018
the business women excellence awards recognise the success and worth of women in business.

we were very proud and pleased to have been shortlisted in the following categories:


 sussex business of the year
'this award recognises a sussex based business which has excelled in their field. the business must be owned, part owned or partly run by a woman, has been operating for more than two years and must be able to demonstrate exceptional performance, growth and market leadership'.

katy tsigarides our sales director was also chosen as a finalist for the:


the purple brick award
'this award is for female professionals who shape the world we live in through their work in property, from infrastructure planning, architecture, construction industry to property sales professionals. these women make a huge difference to our lives'.

the award ceremony was held in brighton and whilst we didn't win on this occasion, we were very proud to have been finalists.
---
2018 uk southern business business awards
best family run sales & lettings agency - east sussex

'through this dedicated awards programme, they aim to shine a light on the very best small and medium enterprises. this includes the hard- working individuals driving them to success, from across a diverse range of sectors'. 'every one of our awards successors can be rest assured that their recognition was truly deserved, as we carefully evaluate everything from their performance over the past 12-months, their commitment to innovation, their methods and even their competition to ensure that only the most deserving names walk away with one of our prestigious accolades'.
---
eastbourne business awards 2018
recognising, rewarding and celebrating local businesses

we were shortlisted as a business in two categories:


small business of the year
customer service of the year

and zoe king from our lettings team was shortlisted in the following category:


young achiever of the year

the ceremony was held on november 3rd 2018 at the grand hotel, eastbourne. although we did not win we are so proud to have been finalists.
---
the directors thoughts
katy tsigarides (sales director) says 'we are really delighted for us to win all of these awards this year. we have worked so hard over the last 10 years so it means so much to kay & i and shows that our business and its success is truly recognised within eastbourne and our industry.

kay smith (lettings director says) 'our team work very hard to go above and beyond to ensure our clients and customers receive the best possible experience. these awards have made both katy & i very proud of the business we have created, but we could have done this without the amazing team and support we have around us'
our other company recognitions
at masonbryant we pride ourselves on being recognised as a leading agency within the competitive industry and local area. not only have we been awarded a selection of awards during 2018 – we have also been recognised by trip advisor and getagent.co.uk.
trip advisor
certificate of excellence for our holiday lets
tripadvisor 2018 certificate of excellence 300x300all our local holiday let properties have now received the coveted tripadvisor certificate of excellence. tripadvisor has given all our holiday rentals its exclusive certificate of excellence accolade – presented to the best of tripadvisor rentals' hundreds of thousands of homes.

the certificate of excellence is given annually to those properties that provide consistently outstanding experiences and whose managers/owners offer first-class customer service to their guests.

as managing agents of these properties that have received the accolade, kay of masonbryant, said that she is thrilled with the recognition.

"we are very pleased to earn certificate of excellence for our properties. we have listed with tripadvisor rentals for over a year and we always strive to provide great customer service. it's great to be rewarded by tripadvisor rentals after all of our hard work and it's wonderful to know that our many guests over the last year have really valued their stay."

laurel greatrix, communications director, tripadvisor rentals, said: "we're excited to recognise and honour the top homes and homeowners/managers on our site. this is a hard-earned accolade, and we'd like to thank these managers/property owners for their dedication to providing travellers with consistently outstanding experiences."
getagent.co.uk

getagent are used by potential sellers to help choose the best agent for them in the area they are looking to sell in.
we regularly get awarded the recommended agent for bn24. katy of masonbryant says this reflects the success of the business within the pevensey district since we opened the pevensey bay branch 6 years ago.